Welcome
Welcome VERRER to VERIVERY Wiki! You're No. 1 Source of Everything Related to
The Creative Idol Boy Group VERIVERY.
Help us by creating of editing useful article.
As of December 7, 2021 there are 107 articles, 384 files, 3,287 edits and 2 editors
Featured Member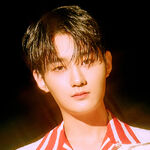 "Kim Yong-Seung" (Hangul: 김용승) is a South Korean singer and dancer under Jellyfish Entertainment. Yongseung debuted as a member of "VERIVERY" in 2019. He is the Main Dancer in VERIVERY.
Featured Member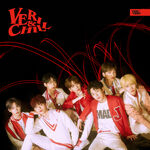 "VERI-CHILL" (Pronounced: Very Chill) is the 1st single album (EP) by VERIVERY. It was released on July 31, 2019. It contains two tracks and three tracks in the CD including the lead single Tag Tag Tag.
The physical release comes in two album versions (Official and DIY) and in Kihno format.